Balsamic Honey Mustard Dressing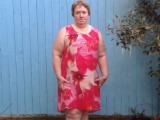 Low-fat and tastes good. Really good over a chicken and avocado salad or just a plain green salad.
Directions
Blend honey and mustard in a small bowl with a fork until emulsified.
Drizzle in the balsamic vinegar until dressing is just thin enough to pour over salad.
Taste and add more vinegar if desired.
Crush the peppercorns with a mortar and pestle or in a spice grinder.
Mix in dressing and drizzle on salad.
Reviews
Most Helpful
Love this stuff. I wasn't even worried about going fat-free, I was looking for the best flavor and man oh man, this one is perfect. I ran out of balsamic and had to use a bit of sherry vinegar to hit the right amount of acidity tonight and which may have been the best thing to ever happen to our salads! (shredded grilled jerk chicken, romaine, avocado, hard boiled eggs, toasted almonds and fresh parmesan)
tweaked it a bit to my tastes - it was delish! first attempt at a home made dressing and i am thrilled with it. update: this is the only dressing i make. i use stone ground mustard, otherwise the same. every time there is a potluck at work i am asked to bring a salad with this dressing.
This was fantastic! I measured nothing, and replaced the honey with agave syrup. Also, I suspect I used less balsamic than called for. I will be making this again and again.