ImPat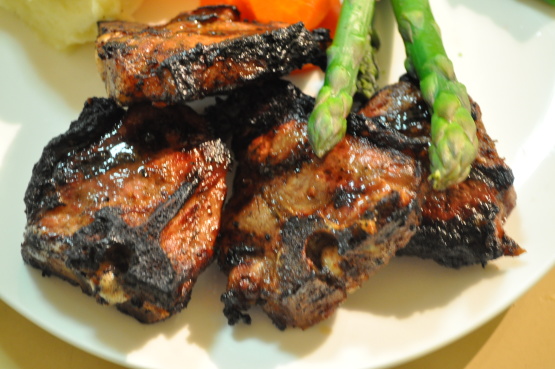 O.k. I am not a lamb eater, but was assured by the family this was great! I used this marinade on some lamb chops for a family dinner. The family loved the added flavour. This was just enough for 5 lamb chops. Perperation time does not include marinating time.

I like lamb chops, my hubby loves them and this was a fantastic way to serve them.. I loved the marinade, and the flavours that came through complimented the lamb so well. A keeper for sure Tisme and one that I will be using loads this summer to marinate the meat before the BBQ. Big thumbs up from my family.. :)
Place lamb chops in a large shallow dish.
Combine the olive oil, balsamic vinegar, garlic, rosemary, honey, mustard's, oregano, salt and pepper and pour the mixture over chops. Toss and rub in coat. Lay extra fresh rosemary over top of chops.
Cover and refrigerate for at least 1 hour prior to grilling.
Grill chops on both sides, until grilled to your liking.