WiGal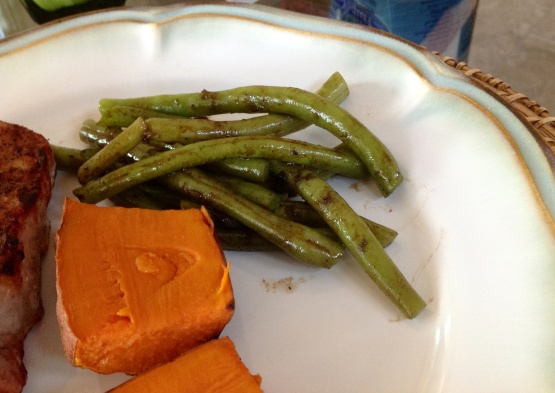 Found this in Southern Living and it was quite good. Always looking for a way to make green beans.

Didn't really think this combination worked very well. It was VERY sweet and an odd combination of flavors with balsamic and dijon. I ended up putting a lot of fresh lemon over the top to lighten up the sweetness and improve the flavor.
Cook green beans in boiling water 5-6 minutes, drain.
Stir together vinegar, brown sugar, and mustard until smooth.
Cook shallots in olive oil over medium heat until tender. Stir in vinegar mixture, salt and pepper, Add green beans, toss and serve.