Prophead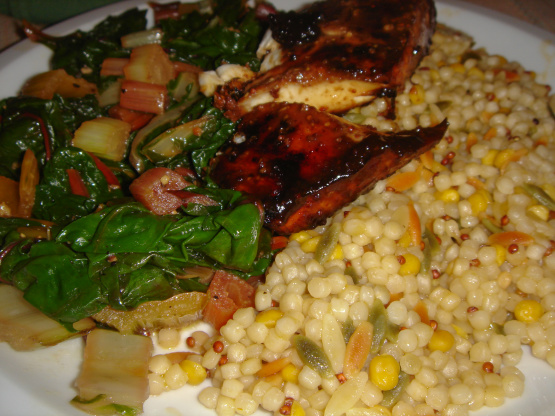 This recipe is from a low fat cooking site. The original recipe calls from Dijon mustard and broiling the fish. I used a coarse ground mustard and grilled the fillets outside.

This was good, and easy, but didn't knock my socks off. I only had one halibut steak, but I used the full marinade recipe, and used dijon mustard. It gave good flavor, and complemented the halibut flavor well.
In a small bowl combine the vinegar, mustard and brown sugar.
Place the fillets in a ziplock bag and pour vinegar mixture over.
Turn to thoroughly coat the fillets and refrigerate for an hour.
Remove the fillets from marinade and grill over medium coals for 6 to 7 minutes per side or until fish is opaque and flakes easily.