Balsamic Glazed Fruit (Michael Chiarello)
Saw this on FoodTV's Easy Entertaining with Michael Chiarello. Holy cow is this stuff good. I didn't see it posted here yet - hope I didn't overlook it. I tweaked this very slightly (adjusted amounts of fruit) to my own taste.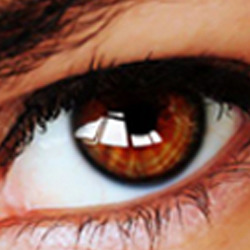 VERY INTENSE FLAVORS ~ I don't think everyone would like it, but I do! I added salt and freshly ground pepper, per the original Food Network recipe. I roasted my fruit just shy of 5 hours, but feel that if I had used a larger pan so the fruit was not touching, it may have required less cooking time. Although some of the fruit looks burned, it was not! Made for Fall PAC 2011.
Preheat oven to 250 degrees.
Peel and core apples and pears, cut each into 8 wedges. Place in large bowl and toss with 2 T. lemon juice.
Melt butter over medium heat in skillet until it stops foaming and is slightly brown.
Add rosemary, bay leaves, remaining 3 T. lemon juice, balsamic vinegar, and brown sugar.
Heat to boiling and reduce slightly.
Pour over fruit and toss to coat.
Pour into roasting pan or onto a cookie sheet WITH SIDES.
Bake for 3-8 hours, turning each hour.
Fruit should be slightly dried, but not dried to the extent of fruit leather.
Store tightly covered in refrigerator for up to one week.