PaulaG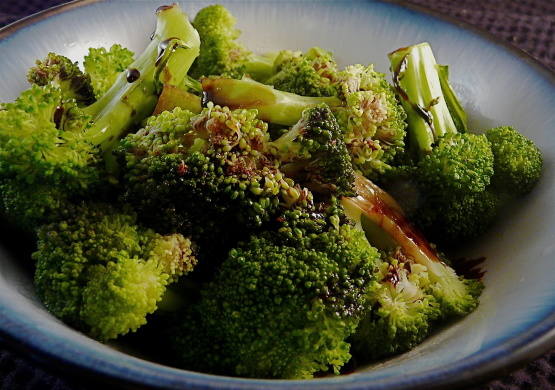 Special Thanks to Paula Deen who provided this recipe to all her fans who came to her show at the Chicago Theater in November. Thanks for a great dinner!!!

WOW WOW WOW!!! I loved this dish and ate almost the whole thing by myself. DH thought it was just "ok", but what does he know - LOL! Be sure to drain the broccoli well so as not to dilute the sauce. I will be making this on a regular basis. Thanks for posting a great recipe.
Steam broccoli until crisp tender. Place broccoli in a serving bowl; keep warm.
In a small saucepan, cook balsamic vinegar over medium heat until reduced by half. stir in butter, brown sugar, salt and pepper. Pour over broccoli, tossing gently to coat.