PaulaG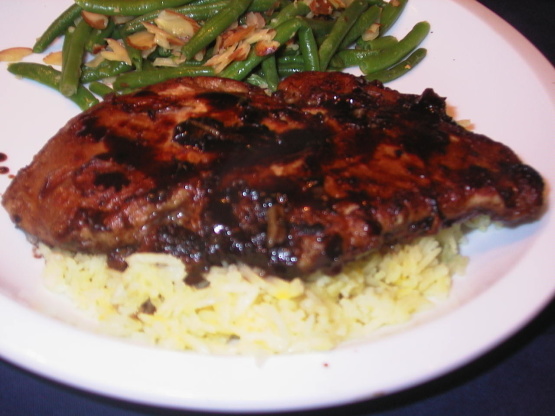 The flavor of balsamic vinegar and sage compliment eachother so well with the chicken. I prefer this dish served over basmati rice. My friend Michele (who gave me this recipe) prefers it over noodles. Either way, hope you enjoy.

This is crazy yummy and easy!
Dredge the cutlets in flour.
Brown in garlic and oil.
Remove cutlets and deglaze pan with balsamic vinegar (twice around) and chicken broth (1/2- 1 cup).
Be sure to scrape up bits from bottom of pan.
Add cutlets back to pan.
Add fresh sage, salt and pepper.
Simmer until done, approximately 20 minutes.
Sauce should be thickened and reduced.
Serve over rice or pasta.