Balsamic Asparagus With Bacon Yum!
Prep 10 mins
Cook 15 mins
I got this from a friend. It's one of those easy recipes that makes people think you know what you're doing in the kitchen. I love those. (As with all of my recipes, I guessed on the amounts cause I always just eye it.)
Directions
In a skillet: Sautee onions in the drippings for a couple of minutes then add bacon. Let cook over med. heat for a few minutes.
Add asparagus and vinegar and salt. Let cook for 5- 10 minute over med. heat.
Stir in brown sugar (this is optional but man, it contrasts the vinegar very well) and either: a)cover and cook on stovetop to desired tenderness or b)broil to desired tenderness (He broils his but I live in an apartment w/ limited resources so I just cook in skillet til tender.).
Reviews
Most Helpful
We really enjoyed the asparagus prepared this way. Wow, it had flavor, love the addition of the vinegar and brown sugar, it really elevates the dish with another layer of flavor. I will definitely be making this again. It was quick and easy to make with great results, lovely textures and great flavor. Thanks for sharing your recipe. Made for Whats on the Menu? Tag Game 2015.
Delicious! The recipe didn't really state whether the bacon should be cooked first or not, but since it calls for using bacon grease to saute the onions I cooked the bacon. It all turned out great! I did opt to use the brown sugar, but only a tiny amount.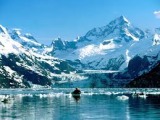 Great combination of ingredients with asparagus. Made for Name that Ingredient.