Balsamic and Brown Sugar Roasted Carrots
PaulaG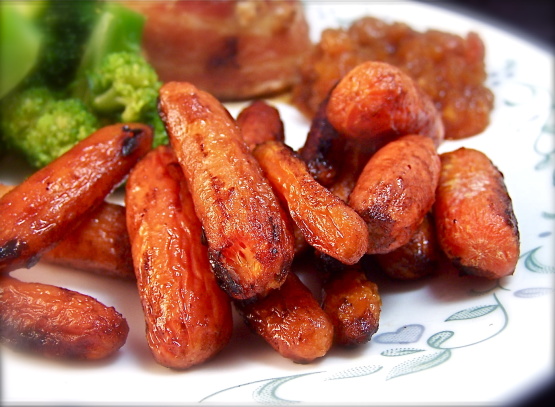 A delicious variation for roasting carrots. Perfect as an accompaniment to a roast or a casserole.

Top Review by Debbwl
Delicious! These are so tender with a wonderful subtle balsamic flavor. Would not change a thing. Made using 1 lb. pack of fresh peeled baby carrots and baked at 375*F. Put these in our favorites book. Thanks for the post.
Heat the oven to 180/gas mark 4.
Cook the carrots in boiling water for 10-15 minutes until they are starting to soften, but still have some bite. Drain and pat dry.
Spread the carrots out in a roasting tin. Drizzle with the oil and vinegar, then sprinkle with sugar. Season well with sea salt and black pepper, then roast for about 45 minutes, turning occasionally until the sugar has caramelised and the carrots are soft and tender.