Coasty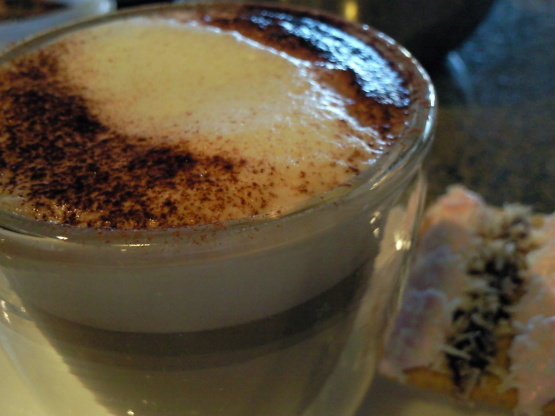 From the Cappuccino Espresso the Book of Beverages by Christie and Thomas Katona. Zaar would not accept maple walnut syrup, so it's listed as maple syrup.

ZWT6: I liked this spin on the traditional latte, but it was a little sweet for me...and I think I'm going to be up for awhile... So prepare with caution...but if you crave the high of caffeine and sweet this will fill the bill.
In a 10-ounce cup, combine syrups, honey and espresso.
Fill cup with steamed milk, top with a small dollop of foamed milk, sprinkle generously with cinnamon and garnish with a cinnamon stick.
Serve immediately.