This was in a United Emire LOyalist Cookbook with a note that it was originally from a 20th century cookbook from 1906. It is much more powerful than any you buy. Good in a pinch if you are out and happen to have the other ingredients on hand.
Most Helpful
What a money saver. I swear my baking is twice as light and fluffly with this than the stale store bought stuff. I have tried other recipes that didn't include the cornstarch, but didn't like them as much since the baking powder seemded to clump together too much. I have been using this for the past 6 months and I won't ever buy it again from the store. THank you for sharing!

I saw this posted in 'Cooking Light' magazine (Nov 2008) and it calls for 2 parts cream of tartar and 1 part each of baking soda and cornstarch (ie: 1 Tbsp cream of tartar and 1/2 Tbsp each of baking soda and cornstarch). I'm sure both ways work well. I was going to post the recipe, but saw you had it here. Thanks for sharing. :)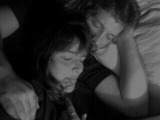 Fantastic! I know I've got baking powder somewhere! But I got sick of searching and this was so simple. Thank you!