loof751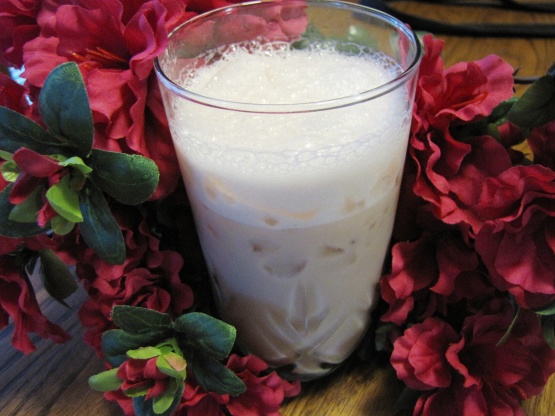 This sounds like a great British dessert that some may enjoy as a nightcap. Especially the chocolate lovers! Taken from mrchicken from clubnorthwestern.com and posted for ZWT.

Yum! Very drinkable for so many different alcohols in one place, lol. I also used Godiva Liqueur in place of the chocolate syrup. Sorry, no photo, since all my photo-ready glasses needed to be washed (didn't think anyone wanted to see my cheapie plastic cup). Thanks for posting! Made for The Honeys for ZWT8
Add ice to a shaker and add amaretto to the ice.
Add creme de cassis; add vodka add and some good quality chocolate syrup to the mix. (Amount needed is to just flavor the cocktail in a similar way the chocolate liquor will do.).
Add two or three squirts of whipped cream to the mix and shake till blended.
Pour in to a long glass, add more ice and enjoy.