3 Reviews
Holy cow! Cookie this easy (no mixer!) can taste this good? I love these cookies!!!! Easy and delicious. I made 2 dozen and 2 cookies. Can't wait to share these at a potluck tonight. Thanks! Made for the Internationl Agents of QUEST for Culinary Quest.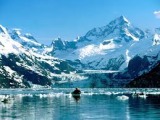 Delicious cookie! I used gluten free flour and reduced the sugar (personal preference, I do that with all sweet recipes), and they turned out melt-in-your-mouth. DH immediately said "5 stars!!" which he doesn't do too often. Thanks for sharing this yummy cookie!

Wonderful, easy recipe!!! I reduced the baking time by a minute or two but other than that they came out great!!! Thank you so much!

Bakery Oatmeal Chocolate Chip Cookies