Bakery Oatmeal Chocolate Chip Cookies
Prep 10 mins
Cook 10 mins

These are the best I've ever had. A friend shared the recipe with me and she swears the secret is hand mixing. So even if you are tempted, put that electric tool down!
Directions
mix first four ingredients until combined, MIX BY HAND (its the trick to this recipe!). add the dry ingredients, then the oats, then the chocolate chips, mixing each time.
refrigerate dough for taller/chunkier cookies for 1 hr or more. drop them on a greased pan in Tablespoonfuls.
350 for 10 mins (i usually find that 12 is good- though recipe said 10. it's a little too gooey for me. just start checking them after 10.
Reviews
Most Helpful
Holy cow! Cookie this easy (no mixer!) can taste this good? I love these cookies!!!! Easy and delicious. I made 2 dozen and 2 cookies. Can't wait to share these at a potluck tonight. Thanks! Made for the Internationl Agents of QUEST for Culinary Quest.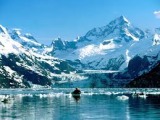 Delicious cookie! I used gluten free flour and reduced the sugar (personal preference, I do that with all sweet recipes), and they turned out melt-in-your-mouth. DH immediately said "5 stars!!" which he doesn't do too often. Thanks for sharing this yummy cookie!

Wonderful, easy recipe!!! I reduced the baking time by a minute or two but other than that they came out great!!! Thank you so much!