Baked Zucchini With Cheddar Cheese
Parsley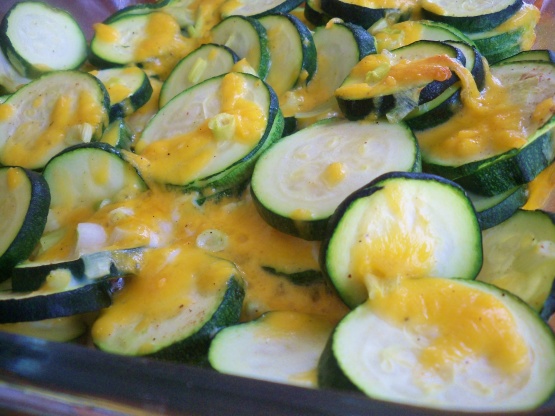 A easy tasty casserole the recipe comes from The Gourmet Connection.

This couldn't get much easier! I liked that there was no precooking of the zucchini, so it did not get soggy. I also liked that it was not heavy or drenched in cheese. I added extra green onions and dijon, but next time I'd still add some more. I would probably add some rosemary or oregano next time just to pick up some more flavor. Thanx!
Place the sliced zucchini into a large bowl.
Combine the remaining ingredients and toss well.
Pour into a lightly oiled 2-quart casserole.
Bake at 350°F for 35-40 minutes.