Baked Zucchini Eggplant (Aubergine) and Tomatoes
katii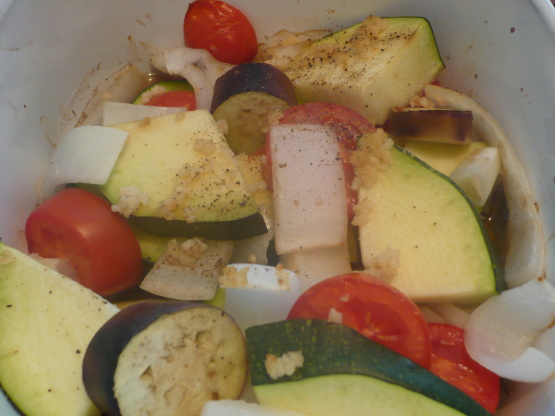 This is 3 veggies that we really like and they go very well together. This easy to make recipe comes from justvegetablesrecipes.com

Top Review by Jockey
I really hate to give anything but a great review but this just didn't do anything for us. The only thing I did not do as stated was put the mushrooms in and I was glad because I wasn't sure what or where they were to be "covered". Turned out very blah.
Arrange vegetables in layers in a sprayed baking dish, making sure mushrooms are covered so they don't dry out.
Combine remaining ingredients and pour over vegetables; cover with with release foil; Bake at 400 degrees for about 30 minutes, serve.