2Bleu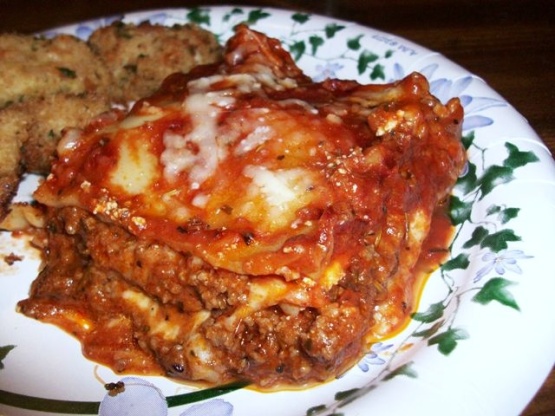 This recipe came from allrecipes.com.

I have used this recipe and my family loves it!!! they request it alot!
Bring a large pot of water to boil. Add ziti pasta and cook until al dente, about 8 minute.
Drain.
Brown onion, hamburger, and garlic over medium heat.
Add spaghetti sauce, and simmer 15 minutes.
Preheat oven to 350°F .
Butter a 9 x 13 baking dish.
Layer as follows:small amt of sauce on bottom of pan, 1/2 the ziti, provolone cheese, sour cream, 1/2 sauce mixture, remaining ziti, mozzarella cheese, and remaining sauce mixture.
Top with grated parmesan cheese.
Bake for 30 minutes or until cheeses are melted.