Take advantage of the season's white and sweet potatoes, beets, parsnips, and carrots. Slice them into paper thin rounds, toss with seasonings, and enjoy as a side dish or afterschool treat. Each serving is 20 chips. I found this recipe in Nick Jr. Family magazine. I have not tried this recipe, but I'm posting this for safe keeping.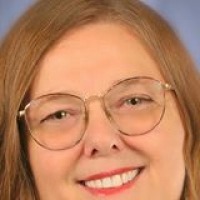 I made some of these and some MUCH thinner.....cut with a mandolin. I prefer them thinner. I also found that the veggies took so long as they started out wet. When dried with a towel first they cooked faster and better. I also found a hotter oven worked better for me.
Instead of coating in a bowl, just laying them out and either spraying or "Painting" the oil on just one side was sufficient and much easier.
I sprayed some with vinegar and liked them better.
I hope these ideas help someone.
Heat oven to 375.
Peel the sweet potato, beet, white potato, and parsnip. Using a chef's knife, slice each into 1/8-inch thick rounds. Place sliced vegetables in a large bowl. Add the oil and toss gently until well coated.
Arrange in a single layer on two large baking sheets.
Combine the Parmesan cheese, salt, garlic powder, oregano, and pepper in a small bowl. Sprinkle evenly over vegetables.
Bake until crisp and light golden brown, about 25 minutes. Serve with dipping sauces as desired.
Tip: It's easier to bake these in two ovens or in two batches. If you bake both sheets at the same time, be sure to rotate the baking sheets halway through for more even cooking. The veggies don't need to be turned during cooking.