Baked Vegetarian Buffalo Cauliflower "wings"
Prep 10 mins
Cook 25 mins
i haven't tried this yet. saving for safekeeping. i don't usually like cauliflower but this seems different enough to be tasty. i'm told this works fine with gluten-free flour and/or soy milk if desired. a cup of hot sauce seems like an awful lot to me. i'll probably start with less. i'd also like to incorporate jack cheese into this somehow but haven't figured it out yet. i'll adjust after i've tried it. i see no reason you couldn't do this with bbq sauce or whatever instead
Directions
Preheat the oven to 450°F.
Combine the milk, flour, and garlic powder in a bowl and stir until well combined.
Coat the cauliflower pieces with the flour mixture and place in a shallow baking dish. Bake for 18 minutes.
While the cauliflower is baking, combine your buffalo sauce and olive oil or margarine in a small bowl.
Pour the hot sauce mixture over the baked cauliflower and continue baking for an additional 5 to 8 minutes.
Serve alongside blue cheese or ranch dressing and celery sticks.
Most Helpful
Loved this recipe! Next I make this I will bake the cauliflower on a rack so the bottom stays crispy too. also might consider adding some dry ranch dressing mix into the flour just for a little extra flavor boost...Thanks for posting my new favorite vegetable dish!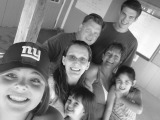 I found this recipe on the PETA website, and tried it tonight. It was fantastic. Will definitely make this again and again. Even my carnivore hubby was impressed. This totally satisfied a vegetarian's craving for boneless chicken wings at a fraction of the calories. I know it says 211 calories per serving, but I think that's high because half the batter remained after dipping all the pieces.

Tips: #1 I will cut the pieces a little larger than I did the first time, and bake just a little less. That will leave the pieces crunchy. #2 Let as much batter as possible drain from the pieces prior to putting on the baking sheet. Just try to keep the batter from pooling under the pieces because it does get gummy. I like Tamaretta's idea of baking on a rack, too. May try that as well. #3 I put the wing sauce in a measuring cup and dipped each piece individually in the sauce. It took a little more time, but kept the wing sauce from pooling under the pieces for the second round of baking.
Totally veganised this with absolute ease and turned out great though I did add some old bay seasoning, paps and dried parsley. Thanks for recipe. So easy to live a life that doesn't involve eating the dead flesh of animals - give a go people! Go vegan :)