Derf2440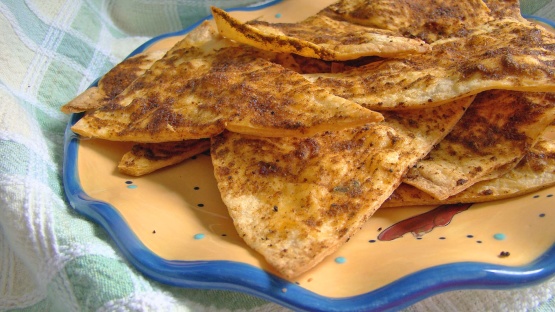 Something healthy to dip if you want to put down the potato chips and butter crackers.

I skipped the spices (I'll add them for round two - once I buy a lime!), but found the bake time to be too long. My chips came out brown and almost burnt. Maybe 5 and 5 for a total bake time of 10 minutes rather than 14?
Cut each tortilla into 8 wedges and place in a single layer on cooking sheet (s).
Combine oil and lime juice in a mister and spray each wedge to slighly moisten.
Combine cumin and chili powder and sprinkle on wedges.
Bake 7 minutes at 350°F, rotate pan (s) and bake approximately 7 minutes more, until crisp but not brown.