Boomette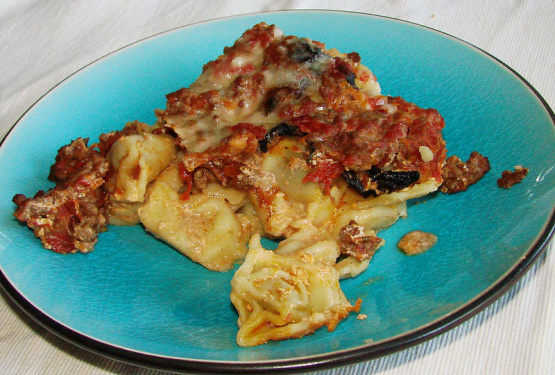 Here's how to get a dinner full of flavour on the table in less than 30 minutes !!

Top Review by Tisme
So quick and so easy................. and such wonderful flavours.
The only change I made was to use Ravioli, but I also made another dish using spinach and cheese Tortellini and added onion and made it the same way and this was also wonderful.
This recipe will lend itself to any pasta or added ingredients...... I will be making this again, and the 2 varieties of pasta were on the table in 40 minutes............... Great recipe kate...Thanks
Preheat oven to 200 C.
Grease a large shallow baking dish
Melt butter in pan and cook mushrooms till lightly browned.
Spread tortellini over base of dish.
Top with mushrooms.
Cover with pasta sauce.
Drizzle cream over sauce.
Sprinkle with parmesan.
Bake for 15 minutes or till golden brown.
Garnish with basil and serve.