Baked Tomatoes With Garlic (Tomates'a La Provencale)

Looking for something to use up a few fresh tomatoes, and this surfaced. Have yet to try it but am posting it for the Zaar World tour. Would be perfect with roast meat or chicken.
Directions
Preheat oven to 425.
Cut tomatoes in half crosswise amd place on foil lined baking sheet.
Mix crumbs, garlic, parsley, salt and pepper.
Spoon over the tomato halves.
Drizzle generously with olive oil.
Bake at top of oven for 8-10 minutes until lightly browned.
Serve at once, garnished with parsley.
Can be made ahead and baked quickly while you are carving the meat.
Most Helpful
This was great and super easy. My two year old even liked it. Thanks!
Used cherry tomatoes sliced in half. The flavor was fabulous--served it on little plates, each of whcih had some slices of fresh mozarella and each of which was topped with some anchovy--a truly wonderful starter. Thanks, Laurie!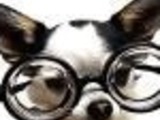 These were wonderful!! I doubled the recipe..using approx 10 Roma tomatoes...4 cloves of garlic etc etc perfect side dish!!! My bread crumbs were flavored with roasted garlic also..we loved the flavor!! Thank you!