Prep 10 mins
Cook 20 mins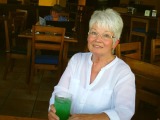 This recipe is from cooking blog Smittenkitchen.com. (The introduction is hers).It's difficult to imagine a more mundane-sounding dish than Pasta with Baked Tomato Sauce — and yet this extremely simple pasta is a breakthrough, not like any other you've ever eaten. And so good you'll make it again and again. The sauce is made from roasted cherry tomatoes, very ripe ones. These diminutive tomatoes with the big taste are then covered with a cheesey-garlicky-bread crumb mixture and set in the oven. Just before serving, you tear some basil leaves into the roasted tomato mixture and that's your sauce, right in the oven dish: add some corkscrew or butterfly pasta and you have dinner. Italian cookbook author Nancy Harmon Jenkins points out that the ony trick to this dish is using really ripe cherry tomatoes'which are easy to find all year long. If they're not available, use any red, ripe tomatoes and quarter them. From The Best American Recipes via Epicruious.com
Directions
Preheat the oven to 400°F; grease a 13x9 inch glass baking dish with 2 tablespoons olive oil.
Place the tomatoes cut side up in the dish.
In a small bowl, combine the bread crumbs, cheeses, garlic and toss with a fork to mix well.
Sprinkle the bread crumb mixture over the tomatoes, making sure each cut side is well covered with the crumb mixture.
Sprinkle with sale and pepper and then the final tablespoon on olive oil.
Bake until tomatoes are cooked through and starting to brown on top, about 20 minutes.
Serve over your favorite pasta.