janolson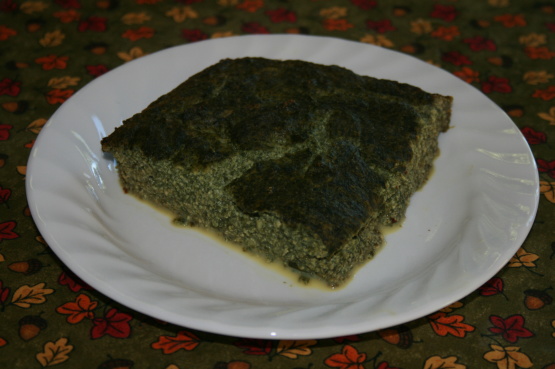 Modified from Conveniently Vegan.

Reminds me of Stouffer's spinach souffle, sans cost, fat, and guilt. I steamed 20 oz of fresh spinach, and I used an 8" x 8" baking dish coated with vegetable cooking spray because I don't have a non-stick pan that's ovensafe at 450 degrees. Next time I'll add a few drops of hot pepper sauce.
Preheat oven to 450 degrees and cook spinach according to package.
Place cooked spinach in a food processor cup and add the remaining ingredients. Blend well.
Pour mixture into a nonstick pan. Bake for 50 minutes. Allow to cool, and serve.