fawn512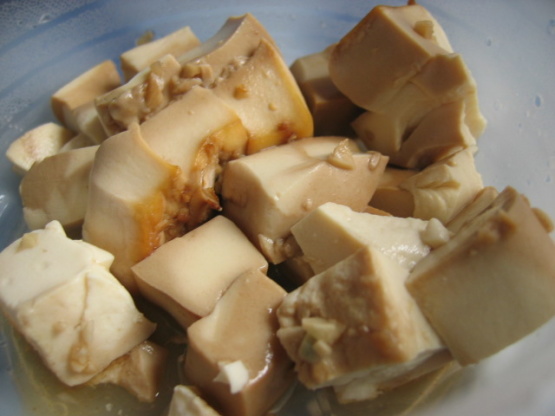 somthing healthy. Taken from fatfree.com

The way to make it come out crunchy is to cut them a little thinner. Another thing that works is to add sesame oil-- the oil helps it come out crunchy. I use Flora organic sesame oil.
6

tablespoons soy sauce

2

teaspoons honey

2

teaspoons balsamic vinegar (important that its balsamic, no substitute!)
1 1⁄2 tablespoons grated fresh ginger (yes really this much)

1

teaspoon minced garlic
tofu, cut into pcs
Slice tofu into about half inch slices. Place on nonstick baking tray so they are pretty crowded.
Pour over them the yummy soy sauce.
marinade. No need to pre-marinate. (I MARINATED IN THE REFRIGERATOR APPROX 75MIN).
Bake for about 1/2 hour at 400.
degrees F. (I BAKE 350º - 30MIN ONLY).
Its crunchy on the outside and soft on the inside and delicious.