Kate Sherwood's recipe from the November 2012 issue of Nutrition Action Health Letter. Quick. Easy. Tasty. She says, "Herbes de Provence is a magical combination of basic, fennel seed, thyme, lavender, and other herbs that makes this dish taste like sunshine in Saint-Tropez. Look for it in the spice aisle." Per 2 cups serving: Calories 380; Total Fat 16 g; Sat Fat 2.5 g; Protein 26 g; Carbs 28 g; Fiber 4 g; Sodium 440 mg.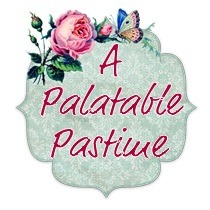 I'm sorry that we weren't really fond if this. The potatoes and onions were both crunchy even though they were sliced very thin. I think they should be baked first and the fish just added at the end without lowering the heat. We had to put this under the broiler to get it to brown at all. The flavor is pretty bland and was improved by the addition of lemon but I think this recipe has potential to be a really superb recipe if the cook times/cook temps are adjusted and something acidic is added besides just lemon to perk the flavor. Again, sorry I couldn't rate this higher. Reviewed for "Please Review My Recipe" tag game.
Preheat oven to 450°F.
In a 13"x9" baking dish, arrange half the potatoes in a single layer. Cover with all the onions. Sprinkle with ¼ teaspoon of salt. Lay the fish filets in the dish, overlapping the thinner parts of the filets. Pour the tomatoes and wine over the fish and season with ¼ teaspoon of salt.
Arrange the remaining potato slices on top of the fish. Drizzle with the oil and season with ¼ teaspoon of salt and the herbes de Provence.
Bake for 10 minutes. Reduce the oven to 200°F.
Bake for another 10 minutes.