Pneuma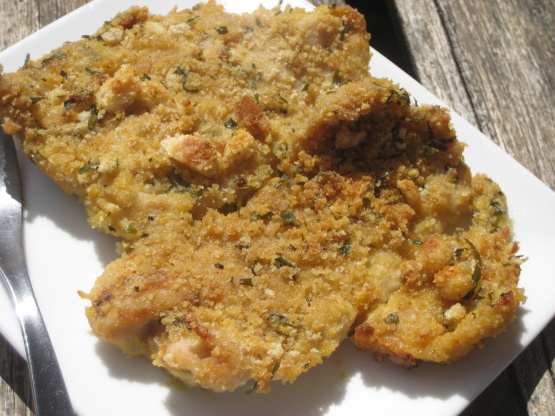 This is an easy, tasty chicken breast recipe.
Heat oven to 375°F.
In a shallow dish, combine butter, mustard and garlic powder.
In another dish, combine the bread crumbs, tarragon leaves, salt and pepper.
Dip breasts in butter mixture and then coat with crumb mixture.
Place in a baking dish.
Sprinkle remaining crumbs over chicken.
Bake at 375 F for 30-35 minutes or until chicken is fork-tender and juices run clear.