Bergy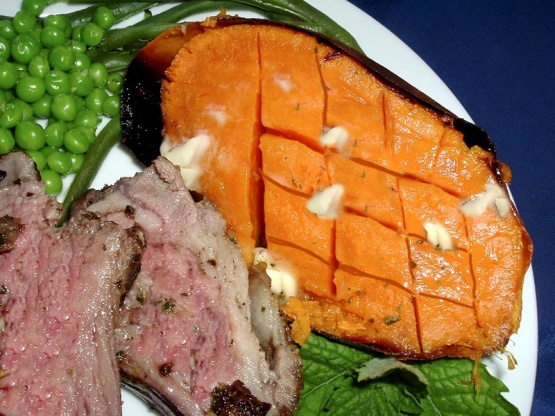 this makes a nice end to a meal. very good...

Top Review by Bergy
The end result of this recipe is a 5 star - I will do it again & again However the instructions are so vague I took away 1 star. I baked them in a 350f oven for 1 hour 15 minutes and they were perfect. The potato fell out of the skin easily. The flavor from the butter that you rub on the skin seems to reach through to the potato itself. Thanks gina for an excellent recipe
wash potatoes& dry them.
rub the skins with butter place on a sheet pan and bake at 350 till tender.