Baked Stuffed Capsicums or Bell Peppers
Jubes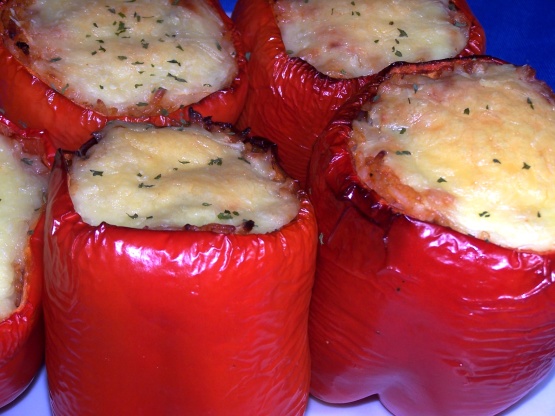 Baked capsicums with delicious stuffing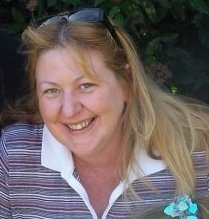 Top Review by Jubes
*Reviewed for Australian NZ Recipe Swap Adopt a Joey for August 08* These baked capsicums were wonderful-absolutely loved them. I think my capsicums were quite large....so only had enough filling prepared to fill five of them. I used a 400g tin of diced tomatoes as that was what I had in my pantry. The filling was great in these and the capsicums baked up to be juicy and sweet. Loved them. Photo also to be posted
Preheat oven to 180°C.
Cut tops off capsicums and keep aside. Remove seeds and membranes. Cook capsicums 5 mins in boiling water with a little salt, or in microwave for 1-2 minutes Drain.
Cook rice or pasta.
Fry garlic and onion in oil until soft.
Add tomatoes.
Cook 10 minutes.
Remove from heat, add rice/pasta, olives, pinenuts, diced and grated cheese, salt and pepper to taste.
Fill capsicums with mixtumre and cover with the tops, or if preferred, with cheese.
Place in greased baking dish 35-40 minutes.