Baked Spinach With Three Cheeses
Parsley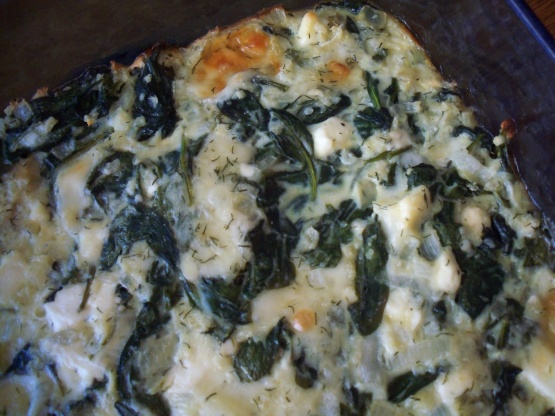 This can accompany a roast or can be served as an appetizer or even main course in its own right.

This is one of the best things I have ever put in my mouth!! I did not have any edam so I used grated mozzarella and it was great. There was just a little leftover and I must confess that I hid it so I could have it the next day!! It was even great cold right out of the fridge. My family absolutely loved it so I will definitely be making this many times again.
Preheat oven to 350°F.
Lightly butter 11 x 7 x 2-inch baking dish.
Mix first 8 ingredients in large bowl.
Heat oil in large pot over medium-high heat.
Add spinach; sauté until wilted and juices evaporate, about 3 minutes.
Transfer spinach to strainer; drain well.
Let cool slightly and stir into bowl with cheese mixture, mixing well.
Empty spinach/cheese mixture into prepared dish.
Bake until heated through, about 30-35 minutes.