Bergy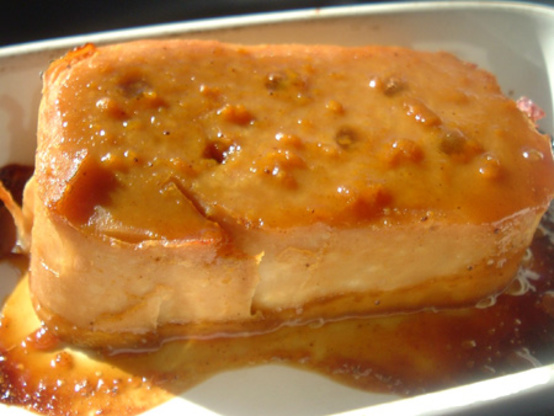 This was on the can itself many years ago. I am sending what I make now, there are obviously changes from the original. My children/grandchildren think that this is the only way to cook Spam!

Top Review by Bergy
Don't count Spam out until you have tried this recipe. This recipe transforms Spam into something special. It was a little too sweet for me so next time I will cut back on the sugar and up the vinegar slightly. I cut the recipe back to 1/2 - I used Splenda Brown sugar so perhaps that is why it was sweeter. Served it with a Russian Omelet - they went well together Thanks for a lovely Sunday Brunch Maryellen
Preheat oven to 350.
Place Spam on oven proof dish, glass is best.
Poke 5 - 7 holes in top of Spam. I use the end of a wooden spoon.
Mix remaining ingredients together. Spoon about 2 teaspoons on top and place in oven.
Bake about 30 minutes, pouring sauce on top every 10 minutes or so, until all sauce is gone.
I slice it thin and serve with parsley potatoes and peas.