NELady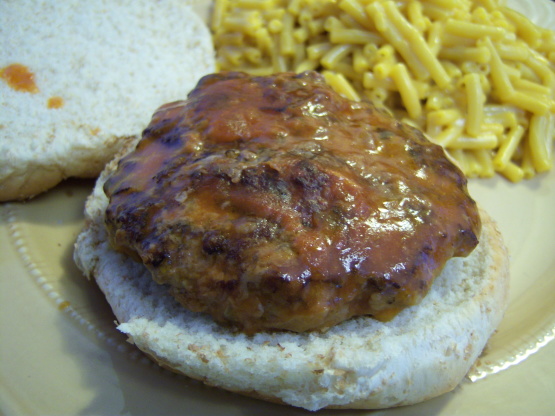 Delicious meal my mother in law often makes family during the colder months...tastes and smells delicious.

My fiance said to DEFINITELY give this 5 stars. He commented that it "tasted like a little meatloaf in a burger" and he doesn't even LOOK at this site. Thanks so much!!
Form hamburger patties with first 5 ingredients.
Brown them in the oven.
Add tomato soup, green pepper, and onion to the baking pan or roaster pan (if doubled).
Continue cooking for another hour at 350 degrees f.