This is one of our favorite carrots side dishes. I have also made these on the grill.
Directions
In a large bowl, combine the carrots, onions, sugar, salt and celery salt.
Transfer to an ungreased 1-1/2-qt. baking dish and dot with butter.
Cover and bake at 325° for 45-50 minutes or until carrots are crisp-tender.
Most Helpful
Easy and good! Not sweet and syrupy like other carrot recipes. A nice addition to dinner. Thanks for sharing the recipe!

I made this for 2 servings and on reading the other reviews, decided to dice the carrots. We did happily add the sugar as many-a-wonderful carrot recipes are glazed with honey or some type of sweetener. Fresh carrots are yummy raw, steamed, and even sweetened. That said, this recipe is a nice side dish. We feel the green onion was a bit overpowering, and next time perhaps would use just 1 shallot clove for a full 6 servings. Overall, a nice recipe.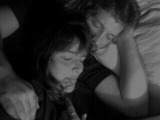 I wasn't feeling well so tasked DH with making these. He doesn't cook much and strayed from the recipe but was still good. He put the carrots in the food processor so they were a bit small and used regular onion instead of green onion. I loved that the carrots didn't get mushy and was a good and different veggie to have with dinner. I will try these again shredded and with green onion.