Baked Salmon With Mango Salsa
Derf2440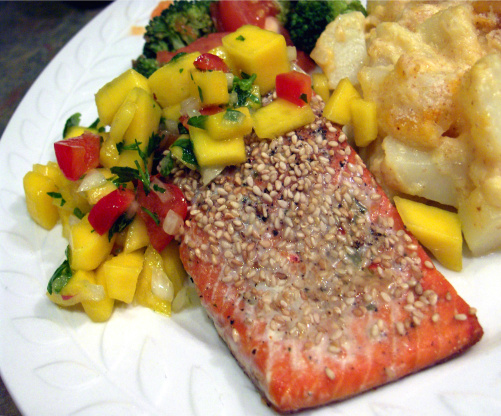 I found this in World Jewish Digest by Rachel Burstyn as part of her article "The 411 on an Easy Fast". This was really yummy. Even with a store bought salsa it was still great.
To make the mango salsa: combine all ingredients in a small bowl, and refrigerate for about 20 minutes.
For the baked salmon: preheat oven to 400 degrees.
Place fillets on a baking sheet lined with parchment paper.
Season each fillet with a pinch of salt, pepper, and a large pinch of garlic powder.
Cover with seasame seeds.
Bake for 10-12 minutes.
Serve with mango Salsa.