Boomette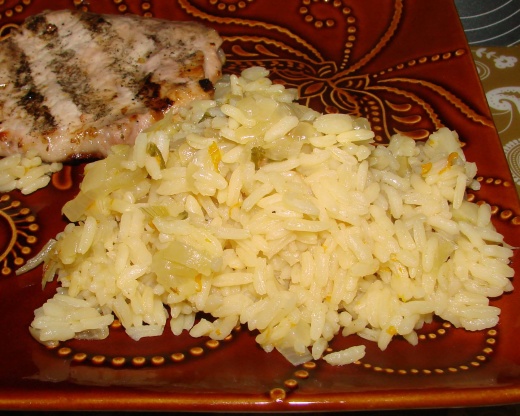 This is from a free magazine at the supermarket...
Heat the oven to 190c/gas 5.
Add the saffron to the hot stock.
Heat the butter in a flameproof casserole.
Gently fry the onion for 5 minutes until softened and golden.
Add the rice and cook for a further minute until coated with butter and turning slightly transparent.
Add the stock and the orange zest and juice.
Bring to the boil, then cover with a close fitting lid.
Bake for 25-30 minutes until liquid is absorbed and grains are tender.