Baked Rice with Green Chilies
PetsRus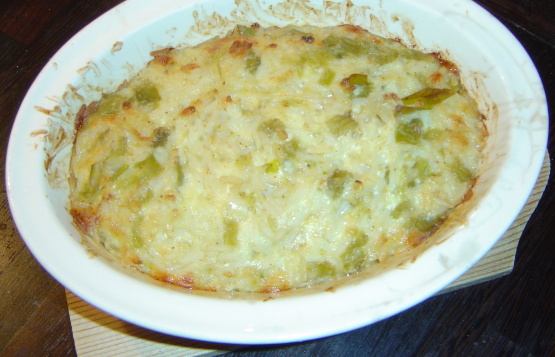 This recipe can be spicy or mild by adjusting the amount of chilies. You can also adjust the calorie and fat content by using low or fat free sour cream and cheese. Anyway you make it, this recipe is creamy and delicious.

WOWIE!! EXCELLANTE! So creamy! Definitely make again. Used only 1 can green chilies and 1 tsp chili powder and it was perfect for us.But will have to give it a try with both cans of chili when the kids aren't dining with us. Thanks for a great side dish.
Preheat oven to 350 degrees F.
Mix all ingredients in an ungreased 2 quart casserole.
Bake uncovered about 30 minutes or until heated through.