lazyme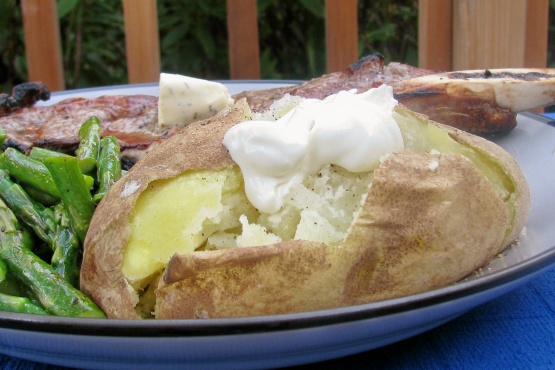 Ok, this isn't the most healthy way to bake potatoes, but they turn out so fabulous and the skin is so tasty. I had to add an amount for the garlic salt, I just guessed because usually I just sprinkle the garlic salt.
Preheat oven to 350.
Place potatoes in a baking pan (I use a 9x9 square).
Divide butter into tablespoons and put on top of potatoes.
Sprinkle garlic salt over top.
Bake 30 minutes. Turn over and bake 30 minutes longer or until potatoes are done.