Baked Potato With Ricotta
Jubes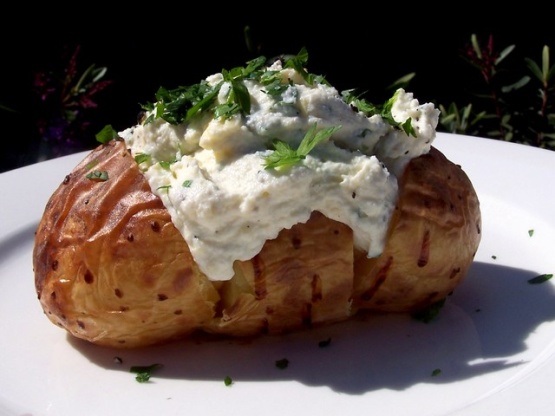 I was playing around with toppings for baked potatoes and I came up with this. Very simple and tastes good. The "residents" here at the home don't like sour cream w/out sugar(!), I think it is a Cuban thing, so we came up with another alternative.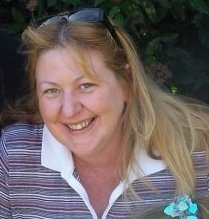 Top Review by Jubes
An easy baked potato and topping. Made a great lunch for us. We used the suggested quantities and added a small handful of grated cheddar cheese. This was really good and a nice change from sour cream. I cant imagine sour cream topping with sugar........but the potato was very good without sour cream. Photo also being posted. I've asked for your recipe to be added to the gluten-free category- just take care that the cheese and onion/garlic powders used are also gluten-free
Preheat oven to 400°F.
Bake potatoes 45 minutes or until tender.
Mix remaining ingredients.
Serve as topping for potatoes.
You can use all other toppings as well, like crumbled bacon bits as a garnish, green onions instead of onion powder, combine cheddar cheese with less ricotta and -- .