lazyme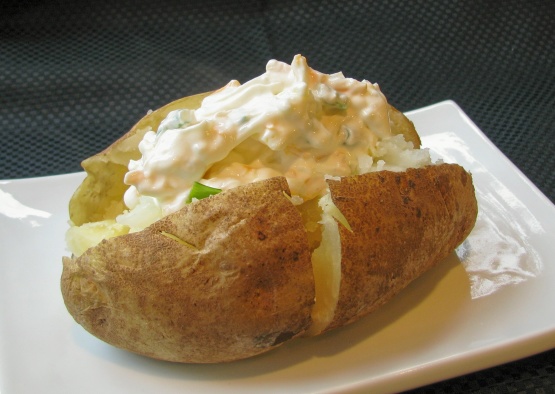 Just the right touch for baked potatoes. Very quick to put together.

This stuff was great!! I too did as Pamela In Winnipeg, and prepared my potatoes using recipe #59353-"Awesome Simple Baked Potatoes" by wildhorse. I took Pamela's lead and also added some bacon, I used 3 slices of cooked & crumbled since I happened to have some in the fridge. I would however also try the bacon bits in the future for some crunch and or if I didn't happen to have any real bacon on hand. I also added some garlic powder and some freshly cracked black pepper. I used chives from my little garden as I did not have any green onions. Using these two recipes together made for one of the best baked potatoes we have had in awhile! We will definitely be making this topping again!! Thanks lucy k.!
Whip all ingredients together.