Bobtail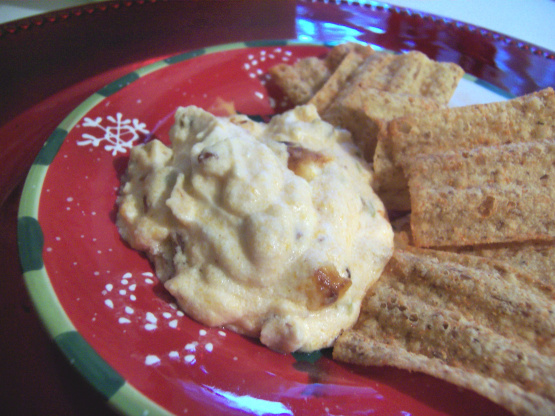 Great Weight Watcher recipe. This is a great dip, but also on top of a baked potato as the name says.The entire bowl is 25 points, or 2 1/2 pts per serving. Use you imagination on what you can use this on. Only 2 steps to make.

This was delicious! I served it with Garden Salsa Sun Chips. It really does taste like the toppings on a baked potato. In fact, the remainder of the dip was taken home by my best friend to use on baked potatoes. I did prepare this as directed. This is certainly a keeper and will be repeated often. Thanks Baby Chevelle!
Mix all ingredients together
Bake at 375 degrees for 25 to 30 minute.