LAURIE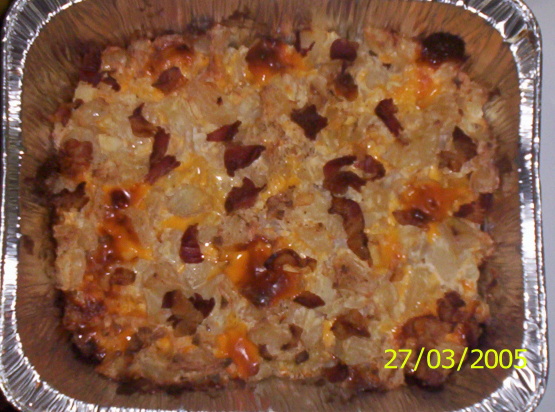 This has been a family favorite for over 30 years, especially with ham at Easter Dinner and New Years Eve. To me,it always tastes better reheated the next day and some of us even like it cold! My grampa who could make soup out of anything, loved the leftovers as a start for cheesy potato soup.

Very interesting salad. Reminds me of a old recipe with a new twist to it. I highly recommend this.
Mix together all except bacon and season with salt and pepper.
Put in buttered baking dish, 9x13 size.
Top with raw bacon sprinkled over all.
Bake 1 hour at 325 degees.