Peter J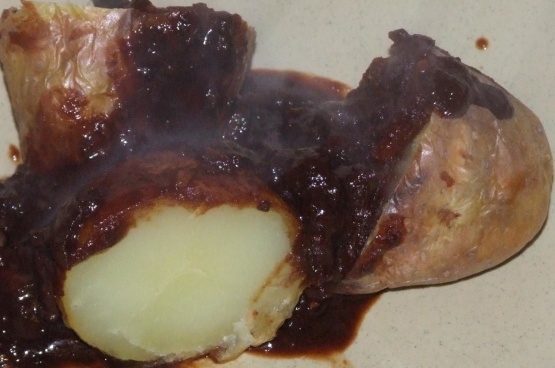 This recipe is an adaptation of a recipe which was printed in Cooking Light. We enjoy this recipe because it is quick, filling, and inexpensive to prepare.
Combine the first 6 ingredients (tomatoes through cumin) in a large nonstick skillet; stir well, and bring to a boil.
Cover, reduce heat and simmer the tomato mixture at least 15 minutes-stirring occasionally. I like my mixture fairly chunky so you can adjust your cooking time accordingly.
Split open the baked potatoes and put the mixture inside.
I normally cut my potato completely open, mash it and put the mixture on top adding the cheese and green onions.
You can certainly add extra ingredients like sour cream etc.
My wife and I usually serve this with a green salad.