bprasky1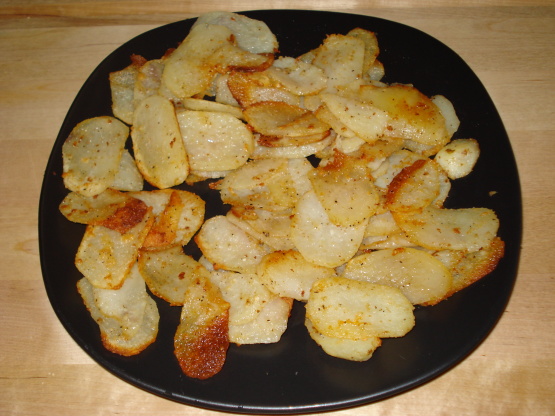 This is a great side for BBQ's and sandwiches. Easy to make and better for you than deep fried.
Peheat Oven to 400 Degrees.
Mix all ingredients EXCEPT potatoes in to large bowl.
Peel Potatoes (Optional but recommended).
Slice potatoes as thin as possible.
Stir sliced potatoes in with the other ingredients until coated evenly.
Spray sheet tray with non stick spray.
Spread potatoes onto sheet tray.
Cook for 17 Minutes
Flip potatoes with spatula.
Cook for 5 Minutes.
Then remove from oven let stand for 3 minutes before serving.