Baked Pork Chops in Onion-Sour Cream Gravy
aylett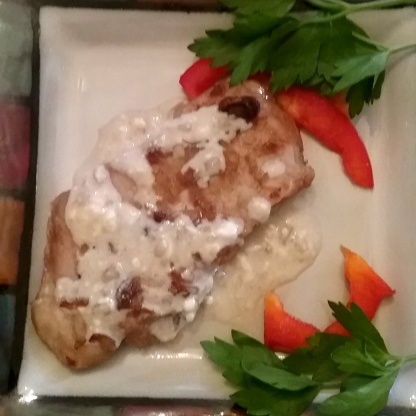 I make this recipe on cold nights...the gravy is SOOOO good!! I serve it with whipped potatoes and I practically have my family licking the plate.

I have been making this recipe for almost 40 years, the only difference being that I add sliced potatoes to the soup and pork chop mixture and the potatoes cook along with the chops, absorbing the onion flavour. With the sour cream gravy it is almost a one pot meal.
Preheat oven to 350 degrees.
Brown chops and move to a 9x13 baking dish.
Leave 1 tablespoon drippings in pan. Add to pan the flour and onion soup mix. Blend in water. Pour over chops in baking dish.
Cover with foil and bake for 30 minutes.
Uncover and continue to bake for another 30 minutes.
Remove pan from oven.
Remove chops from pan to serving dish and then add in the sour cream to the liquid in the pan to make gravy.
Serve immediately.
Serve with potatoes or noodles.