Baked Plantains (cooking bananas)
Annie H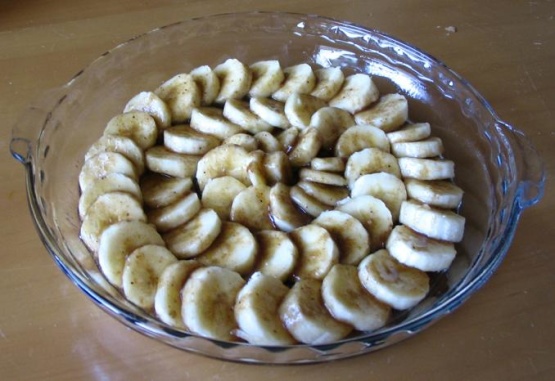 From the Caribbean...a deliciously sweet way to fix plaintains, also known as cooking bananas. Plaintains are sweet and soft when their skins are almost black! But in this recipe, with the sugary syrup, you can use fruit not quite at this point! YUM!
Peel, slice and arrange plaintains in baking dish.
Combine all remaining ingredients in saucepan and slow boil until syrupy.
Pour sauce over plaintains.
Bake at 325 until tender, about 30 minutes or so.
Lower heat and keep warm until ready to serve.