This is a basic pizza burger recipe. You can add any meat or vegetable to it that you like on your pizza. The basic recipe is kid friendly - Kids love it !!! I like to use use the smaller hamburger buns. For the Adults Add mushrooms,olives,peppers,pepperoni,canadian bacon, etc.
1 1⁄2 lbs ground beef
1⁄4 cup chopped onion
1⁄2 teaspoon dried oregano
1 (14 ounce) jar pizza sauce
3 cups shredded cheddar cheese
12 small hamburger buns, split
Directions
Heat oven to 375 degrees.
Brown ground beef with onion until no longer pink. Drain.
In a large bowl combine ground beef,oregano,pizza sauce and cheese along with any other meats or vegetables you wish to add. Mix well.
Spoon 2 heaping Tablespoons of mixture on each bun half and place on cookie sheet.
Bake for 15 minutes or until cheese is melted.
Let set for a few minutes before serving.
Reviews
Most Helpful
Such a great, easy weeknight meal! I served them with some chips and salad and they went down a storm! Can't get over how easy they were to make! And utterly delicious! :)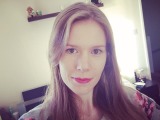 Very yummy and so easy. We had it with a few chips which made it a quick easy dinner. However my kids wouldn't eat it. :( If not for them I would make it over & over again.
Nice little supper for a busy day! Added mushrooms and sliced black olives. Used spaghetti sauce (it's what I had on hand!) and added extra herbs (basil, oregano, garlic powder). Could've used more cheese, and next time I'd rather have some mozzarella in there, too. Great way to use up the extra buns left from DS's graduation party! Went over very well with the kids--they said I should add it to my KEEPER binder! *My Three Chefs 08 - Top That Pizza!*