Prep 10 mins
Cook 30 mins
I found this recipe last year in Allrecipes.com, and thought it sounded interesting. I figured that the ingredients were inexpensive enough that if we didn't like it, it would be no great tragedy. As it turned out, it has become a family favorite. I have taken it to several pot lucks and everyone wants the recipe. It is a good side dish for about any kind of meat.
Directions
Drain pineapple reserving 4 T juice.
Combine pineapple, reserved juice, butter, flour, and cheese.
Mix well.
Spoon mixture into a buttered 1 1/2 quart baking dish; top with cracker or corn flake crumbs.
Bake at 350 degrees F for 30 minutes, or until bubbly.
Most Helpful
I took this out of the oven at the recommended 30 minutes, because it was bubbly but it was too soon. I suggest you wait until the crackers/cornflakes brown to assure the flour has enough time to fully cook. Mine went back in the oven after a pasty mouthful. After another 15 minutes it was great.

Thanks for posting this. I have made this, as written and it's wonderful. I used american cheese the last time I made it 'cause that's what I had on hand and it turned out just fine. A "have-to-have" with holiday hams.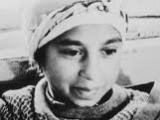 This is FABULOUS! I mixed the flour a little at a time into the juice/melted butter until well mixed, then added the sugar and mixed, then stirred pineapple in, and lastly extra sharp cheddar cheese. Used 7 1/2 inch by 5 inch corningware dish. This is so good and would be easy to make a lot of for a buffet table. I used it for brunch with crispy bacon and omelettes. GREAT!