Baked Penne & Smoked Sausage
Bergy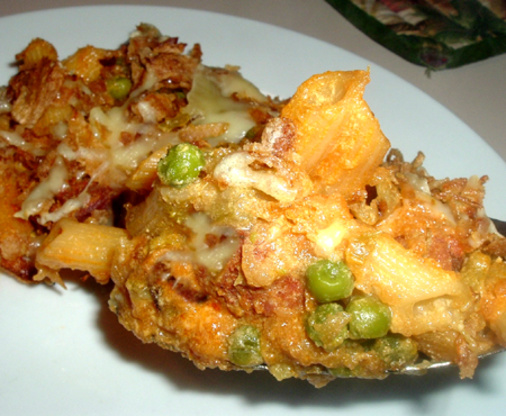 My family enjaoyed this very much.I found it to be quick and easy to put together for a last minute meal. I used multi grain penne and cooked coverd 10 extra minutes and it was tender.Thanks for posting we will make this again.
Heat oven to 375°F
Cut sausage into 1/4* slices and brown in skillet; drain.
Combine soup and milk m 3-qt casserole.
Stir m pasta, sausage. 1/2 cup cheese, 1/2 cup French Fried Onions and peas.
Bake 45 minutes covered tightly with foil.
Uncover and top with remaining cheese and onions.
Bake 3 minutes until golden.
Let stand for 5 minutes before serving.