Baked Pears With Maple Nut Sauce
JCC4329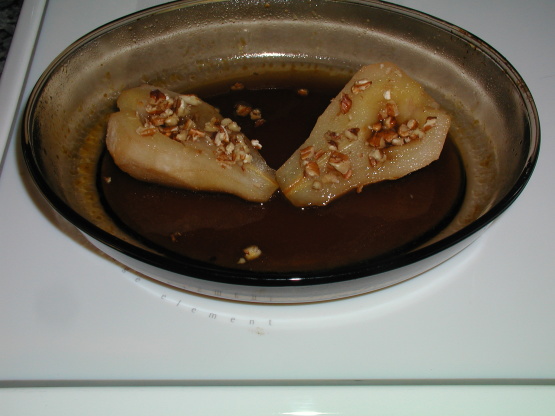 This is another recipe from a 1970's Sunset cookbook. The recipe is delightfully simple to prepare, yet elegant in presentation. Enjoy!
Preheat the oven to 400 degrees.
Cut the pears in half lengthwise and core (you make peel them first if you wish).
Place the pears, cut side up, in a casserole dish.
Combine the water, maple-flavored syrup, sugar, maple flavoring, and butter.
Pour over the pears.
Cover and bake for 40 minutes, or until the pears are tender.
Place in individual dishes, drizzle the sauce over the pears and sprinkle pecans on top.