WiGal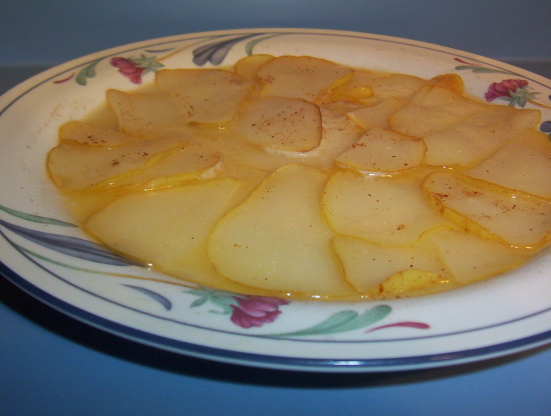 We have 4 pear trees in our yard. This is one way I like to cook them.
eating this now...its good! although i do say it could have a little something more. I served this to myself with a scoop of vanilla ice cream. Would also be good if cooked with brown sugar as well, maybe some graham cracker crumbs on top too!
Place pear slices in an ungreased microwave dish.
Dot with butter and sprinkle with sugar and nutmeg.
Cover and cook on high five minutes or until pears are tender. (Microwave ovens vary, so you may need to cook longer or less).